Robert Castro, Ph.D.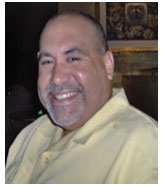 (657) 278-5677
rcastro@fullerton.edu
Dr. Robert F. Castro is an Associate Professor in the Division of Politics, Administration & Justice and holds a J.D. from the UCLA School of Law, where he was in the inaugural class of the Program in Public Interest Law & Policy (PILP). His research interests include: Law, Crime & Society; Immigration & Borderland Studies; Ethnic Politics; American Political Development; Civil Rights/Public Interest Law. He specializes in qualitative, legal, and public interest policy analysis in the area of immigration, immigration law and human rights along the U.S.-Mexico border.